Scrapits - Printed Keepsakes You Won't Throw Away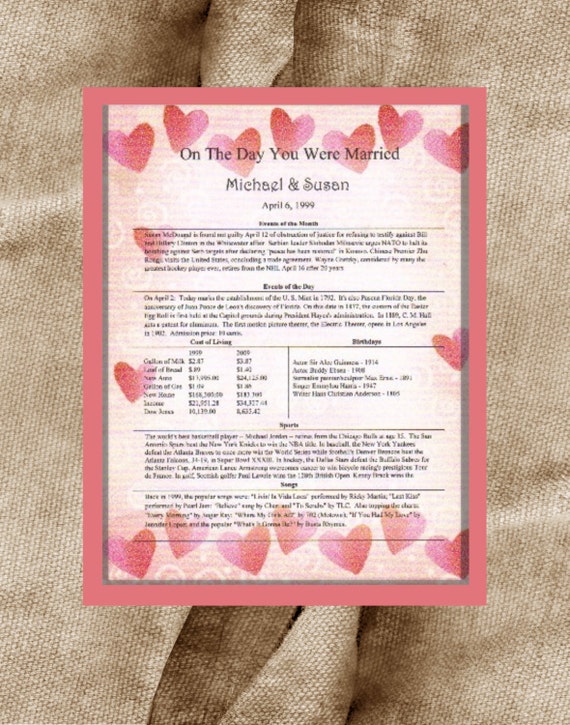 Home of Wealth highlights ways to spend time instead of money and I think we found an excellent gift idea that every minimalist would appreciate. Shannon, owner of Scrapits provides unique paper crafts to commemorate milestones such as anniversaries and birthdays.
Bring tears to their eyes by taking them back in time to remember the detailed events happening in the world on that special day they exchanged their wedding vows and declared their endless love. The best gift any couple could ask for is to be able to reflect on the past years and know that they were shared together. This gift shows just how thoughtful you can be. -Scrapits
The idea is very genuine and the materials are handmade. Shannon pulls together a large amount of emotion in a small package, her customer feedback rating is very high. The Scrapits Etsy store also encourages custom orders if there is something extra special on a customer's agenda. I am especially encouraged by the fact that these handcrafted invitations can also double as keepsakes and be displayed for years to come. Often I struggle with spending money on cards and invitations to only have them tossed in the garbage. Scrapits' keepsakes are like opening a small time capsule which leads to fun conversations and time well spent between loved ones.