Minimalist Technology - Find, Connect, Grow, with 360Leads.com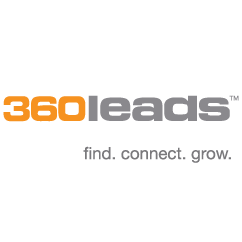 Today's fast-paced competitive market requires moxie. Any business that thinks having a Facebook profile is enough will be left in the marketing dust. It's about influencing, not just participating.
Without extensive education into subjects like database analysis, search engine optimization, and integrated marketing strategies, key business decision makers may feel lost when trying to acquire new business leads. This is when
360 Leads
steps in and tosses the life preserver.
Not just any sales prospects.

 

But qualified sales prospects that we connect with our clients so they can grow their businesses, anywhere in the world.

 

We find them through digital lead generation, direct marketing, inbound call support and outbound telemarketing efforts. They are in large companies, small companies and in just about every market vertical you can imagine. They are where our clients want to be. We combine our services and precision-based nurturing process with data, technology and the specialized expertise of our people to deliver high quality sales opportunities, excellent closing ratios and an exceptional return-on-investment. We're experts in sales lead generation. And our persistence and commitment has helped many companies grow their topline. We're ready to do it again. 360 Leads™ is a 5th business® company, an integrated marketing strategy and communications organization headquartered in Toronto, Canada.
Internet channels have complicated the sales process immensely. Understanding how your website and sales efforts are impacted by technology standards is priceless business insight. No longer is it a handshake and a smile that gets the deal done. Allow a pro like 360 Leads to maximize your sales funnel with cutting-edge methods and get back to doing what you do best.
Tracy Freese