Minimalist Health and Fitness - It's Not FAT Complicated!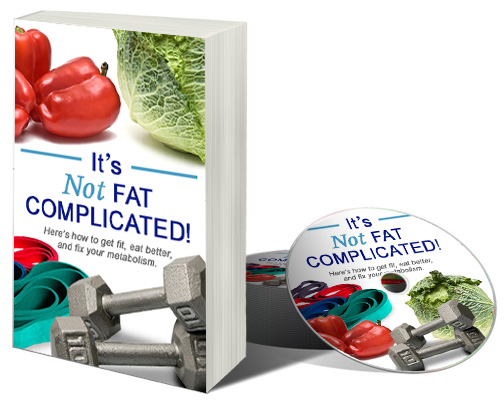 As diets go, most are flashes in the pan of life often overshadowed by busy work schedules, raising children, and paying bills. It is just plain hard to stick to a healthy diet that promotes proper nutrition and cuts fat. The folks at
M Factor Fitness
caught my attention with their innovative approach that first and foremost admits we are all human and struggle to prioritize wellness ahead of other life demands. With a clever title like "It's
Not
FAT Complicated!" M Factor Fitness offers a free five part fat loss series to any registered site visitor.
I am a personal trainer who has put together a free 5 day video course on nutrition for both men and women. This is the same stuff I use with my clients and I wanted to get it in a format I could share with them. After I did that, the idea came to me that this is a pretty cool way to introduce M factor Fitness to people. This is an actual 5 day course where you will learn how to drop fat and keep muscle. It isn't a diet but a system for eating like an athlete to get results like an athlete. My feeling this is something everyone can benefit from.

P.S. you don't have to buy special foods or supplements.

My blog is about people like us who have a family, mortgage, kids, stress and want to get back in shape. -Michael, CEO
Look good and feel good through the M Factor Fitness system. Michael's methods stress simplicity, which we all love, with pounds dropping slowly but surely with no crash dieting involved! The five-day program encourages straight talk without magic weight loss potions or fancy diet jargon - just real life solutions for real life results.