Get into Your Groove with Track Kit Pro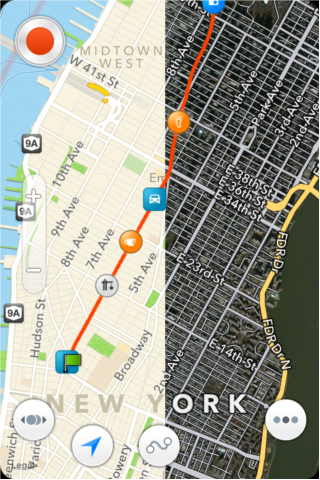 Share your daily adventures like never before with Track Kit Pro! A revolutionary new travel tracking app that offers amazing new levels of mapping. Share your new marathon training route with your Facebook group, create multifaceted client presentations, and preserve your dream vacation memories in ways you never dreamed of! I personally love this app for the ways I can add layers of interest to my Yelp! Reviews and online social proof. Check out some of the innovative features of Track Kit Pro:
Record your tracks: add way points and pictures to keep your traveling logs and prepare new routes to explore
Share your tracks and pictures with friends via Gmail, Facebook or Twitter
Multipoint distance measurement and radius overlay.
Speed measurement - use feature rich analog or digital speedometer.
Use 3D augmented reality to show object position and directions to way points.
See fine details of objects using 4x digital zoom
Track trips to maximize your time, or minimize your expense. Whether creative or practical, routine or extraordinary - Track Kit Pro delivers amazing details and statistics during your travels. Travel tracking can add stunning details like photos, blog posts, and journal entries directly into preferred routes. The possibilities are endless so download your version of Track Kit Pro today!
Tracy Freese